ANNUAL
RECEPTION PROGRAMS: 

Boston Pan African Forum holds an  Annual Fall Pan African Reception, usually at UMass Boston, to welcome all new comers from the continent and the Diaspora to Boston, as well as long-time members of the African, African American, and Afro-C

aribbean & Afro-Latin American communities.
PAST reception — 

2014: . Dr. Fallou Ngo

m, of Boston University

spoke on the "AJAMI" script used in several parts of Africa to render local languages, making use of Arabic characters.
June 2013 BPAF welcomed the King of Porto-Novo, Benin
BPAF welcomed His Royal Highness, Kpoto-Zounme HAKPON III, King of Porto-Novo, Bénin as special guest at its annual meeting in June, 2013.
October 2013  3rd Annual Fall Reception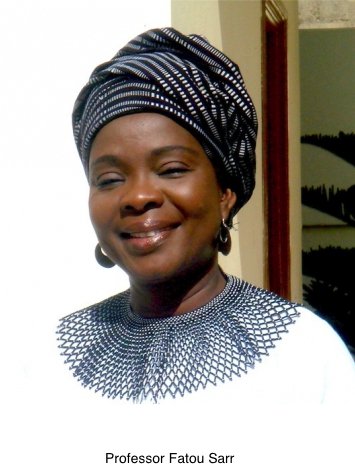 Dr. FATOU SARR was the guest speaker at BPAF's Annual Fall Pan African Reception in October, 2013.  She is Professor of Sociology and Director of the Center for Gender and Scientific Research, which she created in 1994  at the Université Cheikh Anta Diop in Dakar, Senegal.   She holds PhD's in Environmental Science from Cheikh Anta Diop University, Dakar, 1984, in Anthropology and Sociology of Politics from the University of Paris VIII, 1991, and  in Social Work and Social Politics from Laval University, Quebec, Canada, 1998.
In addition to her teaching, research and oversight work at Cheikh Anta Diop University, Dr. SARR has published widely, holds numerous  positions with international agencies, and engages in extensive activities on behalf of African women.  She serves as a consultant and  expert on Gender for various United Nations agencies.  In this capacity, she has been called upon to engage in evaluation and formulation of programs focusing on gender issues in Haiti, Rwanda, Congo, Mali, Morocco, Djibouti, Burundi, and many other countries.
Dr. SARR is an inter-continental activist on behalf of African women.  She is Coordinator of the Sub Region of PRELUDE: Women, Knowledge, Science and Sustainable Development; President of RASEF (African Network for the Support of Entrepreneurship in Africa), President of the Administrative Council of  Enda, Third World; and Country Representative to the  Executive Committee of FAWE (Forum  of African Women Educators), Nairobi, Kenya.
 October 28th
Special Presentation and Reception for new arrivals from the African Diaspora (for faculty, other professionals and students)
Friday, October 28th, 3:00-8:00pm, at UMass/Boston in the Snowden Auditorium (1st Floor Wheatley Hall). Our featured speaker will was Dr. Juliette Tuakli from Ghana.
She will be speaking on the topic: "The Role of Global Politics in Health Care in Africa."
With over 25 years of experience in international public health, gynecology, and developmental pediatrics, Dr Tuakli co-developed Ghana's successful 10 year National HIV/AIDS Response and has worked with UNFPA and Ghana AIDS Commission's program with Ghana's traditional leadership on gender, culture and HIV issues. She has a broad range of experience, having worked in Kenya, England, and the US, and is a cross cultural child development specialist and promotes child friendly national health policies, She has been Chair of WISE (Women's Initiative for Self Empowerment) , Ghana's national women's empowerment program, for 5 years.